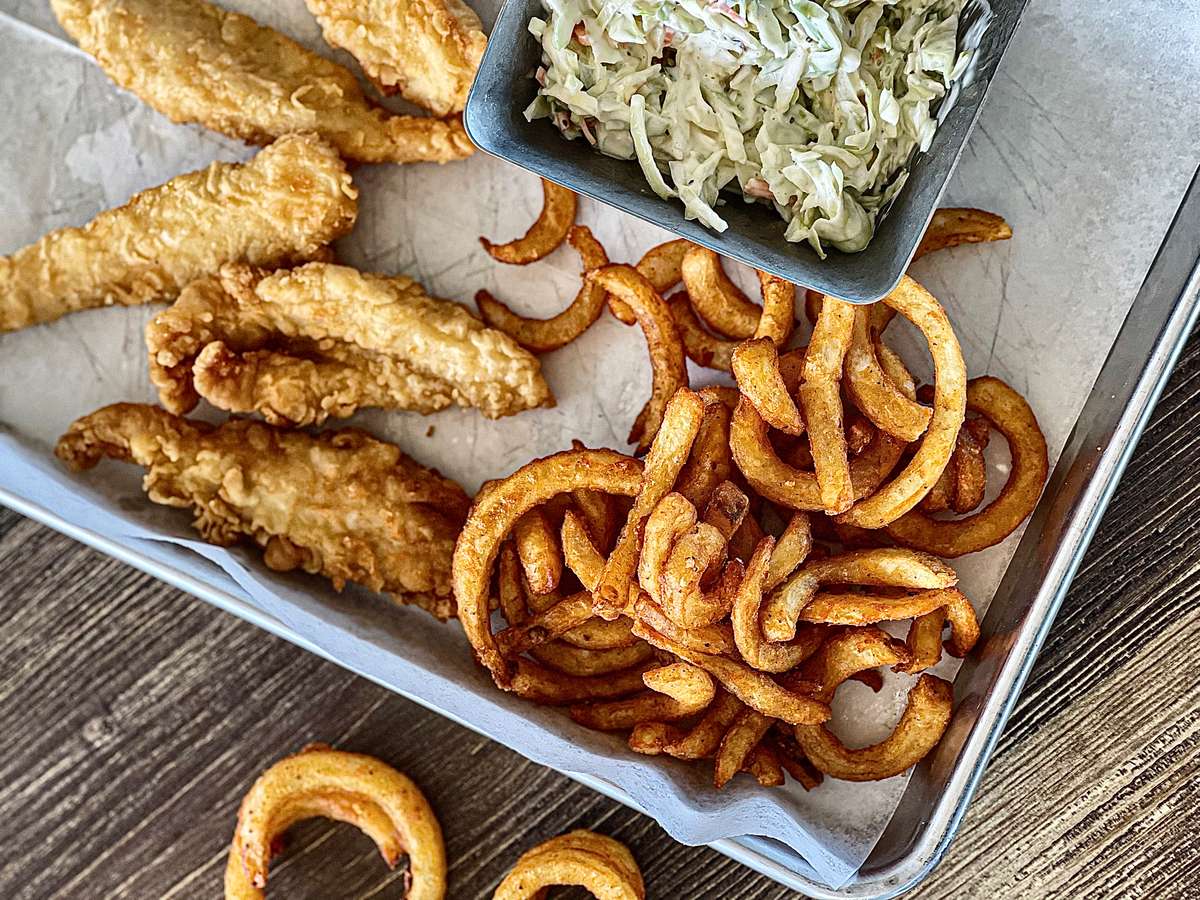 Main Menu
Become a VIP
Receive updates on special events, new menu items, menu reviews, and more!
Main Menu
Salads
Salad Dressings: Ranch, Blue Cheese, Balsamic Vinaigrette, Honey Mustard, 1000 Island, and Chipotle Ranch

HALF SALAD / 4 
FULL SALAD / 7

ADD:
Grilled Salmon +6.50 
Seared Tuna +7.50 
Fried / Blackened Shrimp +6.50 
Fried or Blackened Chicken +5.50 
Tuna / Chicken / or Crab Salad +4.50 
Extra Dressing +.50 each
Tacos
3 per plate in flour tortillas
Handhelds
Served with one standard side. Substitute for a premium side + $1.00

All handhelds can be made into a wrap

Add Ons:
Caramelized Onion, Mushroom, Jalapeño, Buffalo Sauce, Pico De Gallo + $0.50 each | American, Cheddar, Swiss, Provolone, or Pepper-Jack Cheese + $0.75 each | Avocado, Bacon, or Blue Cheese + $1.00 each
Plates
Served with two standard sides
Wings
JUMBO BONE IN -or- BONELESS WINGS

Sauces: Mild, Medium, Hot, Lemon-Pepper, Hot-Lemon-Pepper, Cajun, Hot-Cajun, Honey-BBQ, Hot-Honey-BBQ, Teriyaki, Lemon-Yaki, Hot-Yaki, Hot-Lemon-Yaki

Extra Sauces + $0.50 each
Tuesday
Tacos and Tequila

All Taco Plates / 8.5

House Margarita or Tequila Shot / 4.5

House Margarita Pitcher / 17

All Day Long!!!
*Consuming raw or undercooked food may be hazardous to your health*